BASIC MANNERS
Learn how to teach your dog 10 reliable behaviors from an AWARD-WINNING trainer in just 15 minutes per day.
Dog training isn't complicated, but it is complex. It isn't hard to teach your dog how to sit or come when called, but there are a lot of details that go into the process.
Here's my secret: as a dog trainer, I don't teach dogs how to do anything. Instead, I teach you how to train your dog, because only you interact with your dog frequently enough to provide them with the consistency they need in order to learn. So join the countless number of owners who have benefited from my step-by-step coaching and home school your dog with my new, on-demand course. You'll learn everything that I would normally teach you during an in-person private lesson, right from the comfort of your home. And by enrolling in this course, you'll also receive complimentary access to a private online community group where you can interact with other dog owners just like you, as well as ask me any questions you have during my regularly scheduled Zoom Office Hours.
In 35 short, yet comprehensive lessons, I'll show you how to master all of the concepts and skills necessary to teach your dog reliable manners which stand the test of time. Each week, you will watch me demonstrate a few simple games and exercises, which you can practice with your dog in just 15 minutes / day. I'll even share with you a daily training schedule to keep you on track for success.
At the end of this course, your dog will have 10 behaviors on cue:
Sit
Down
Stay
Wait
Come
Get it
Drop it
Touch
Loose Leash Walking (LLW)
Relax on a Mat
You will also finish the course knowing how to:
Use a clicker and positive reinforcement to make your dog want to listen to you
Train new behaviors using four different methods
Proof behaviors with the four Ds
Recognize and advance through the four stages of learning
Identify canine stress signals
Desensitize your dog
Use toys and games to train your dog without the use of food
Generalize behaviors to new contexts with distractions
Problem solve unwanted behaviors
Create and adjust a training plan to teach your dog other behaviors all on your own!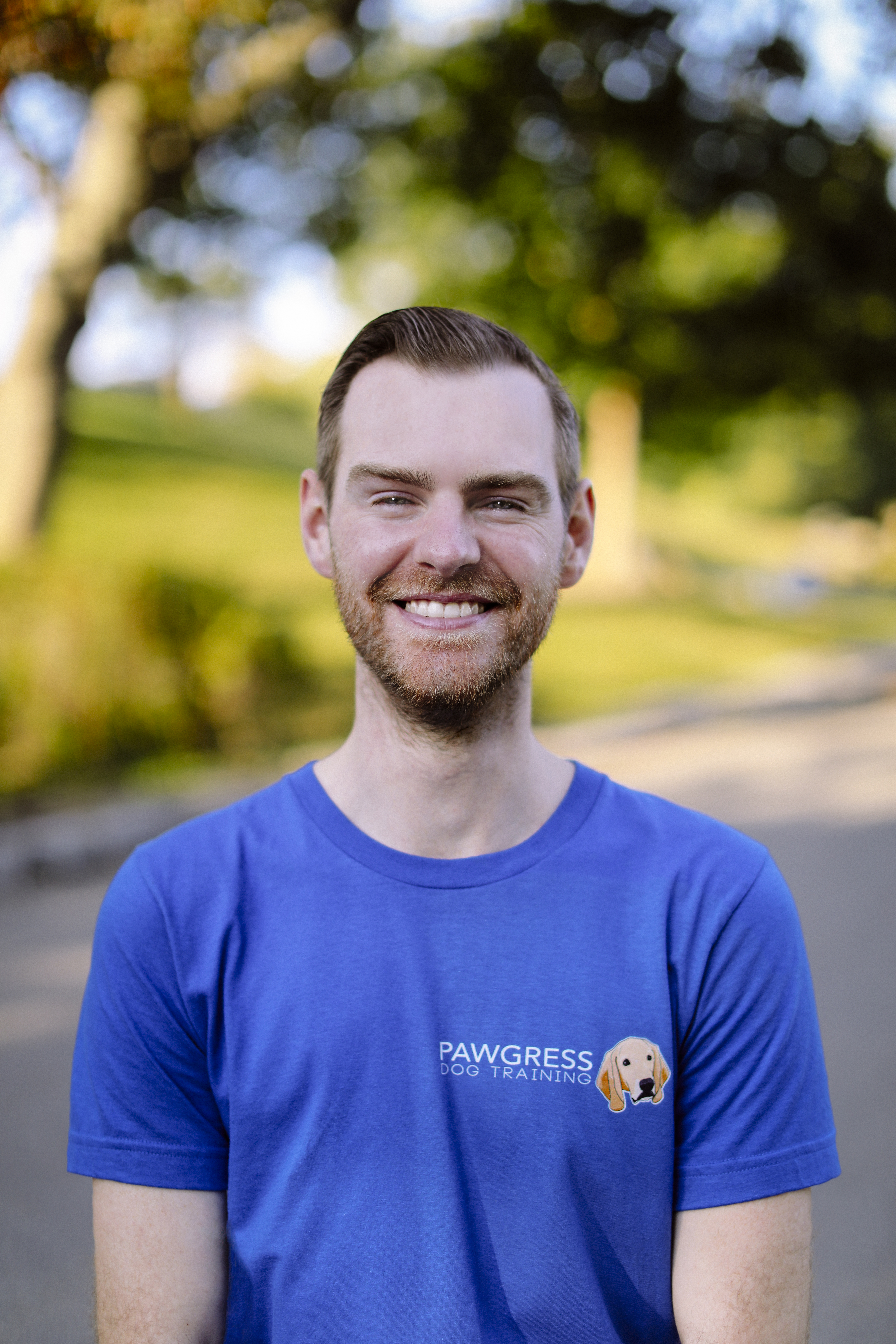 Meet Your Coach: Rusty Barnes, CPDT-KA, ABCDT
An honor's graduate of Animal Behavior College and an award-winning, certified professional dog trainer, I have been working with dogs for nearly 20 years, both professionally and as a volunteer. As a trainer, my goal is that you and your dog learn how to become a more confident team through a relationship built on mutual trust and understanding.
A Pet Partners therapy dog handler, who was voted the San Francisco East Bay's Best Private Trainer in Bay Woof magazine's 2018 Beast of the Bay Awards, I hold professional memberships with the International Association of Animal Behavior Consultants, Association of Professional Dog Trainers, Pet Professional Guild and Humane Dog Training Advocates. I also regularly provide mentorships for aspiring trainers through Animal Behavior College and as an international Faculty Advisor for the Victoria Stilwell Academy.
Education: Animal Behavior College; Purdue University, B.A. Communication, Sociology
Certifications: CPDT-KA, ABCDT, Pet First Aid & CPR, Pet Partners Therapy Dog Handler, AKC CGC Evaluator
Awards: "Best Private Trainer, East Bay" Bay Woof 2018; Thumbtack Top Pro, 2018 & 2019
Reviews: A five-star business on Yelp, Thumbtack & Google; Recommended by staff & volunteers at Oakland Animal Services
Pawgress is a fully licensed, bonded and insured company based in Oakland, California.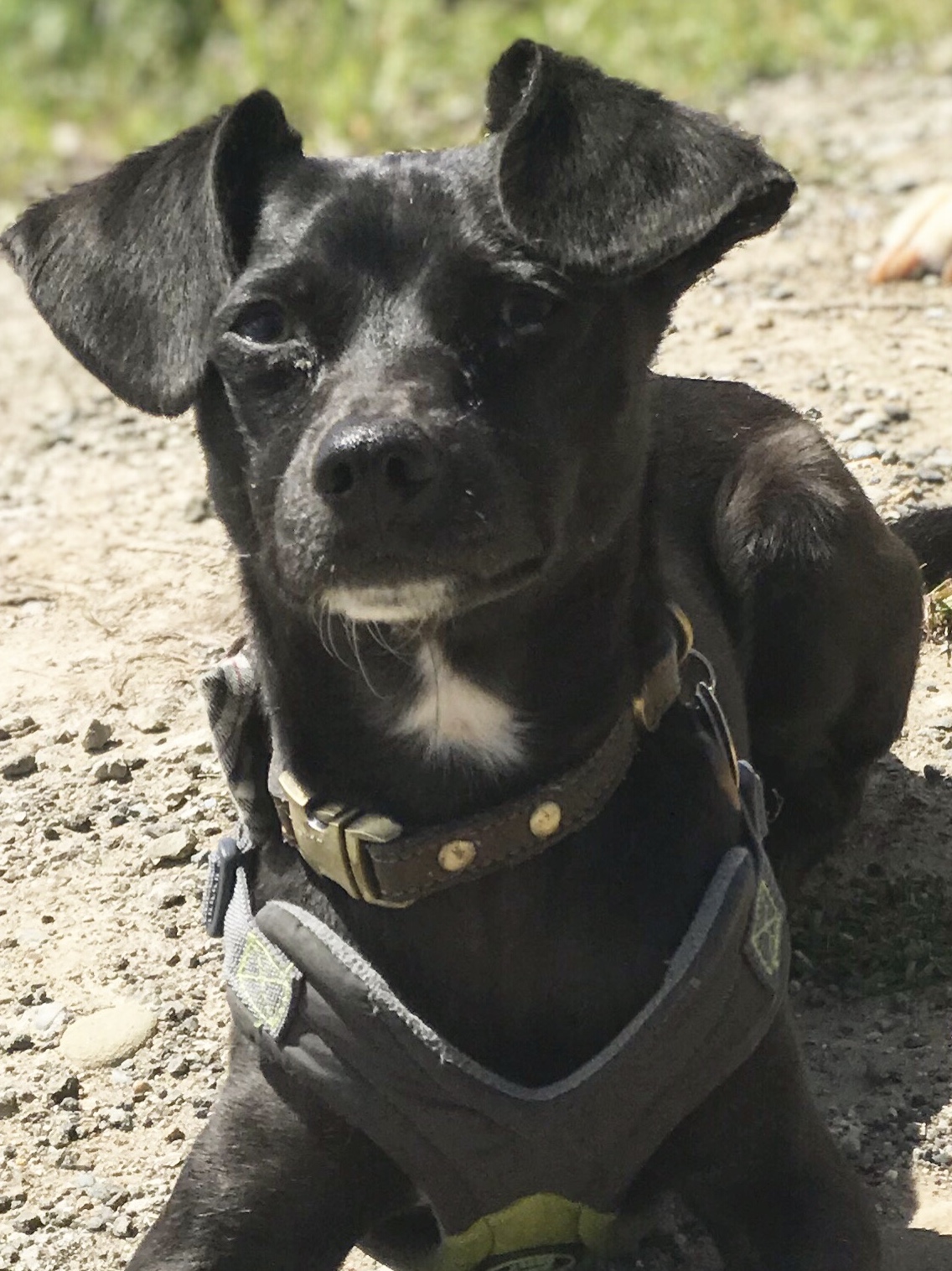 Rachel, mom to Boots:
"Rusty possesses an incredible wealth of knowledge that he conveys efficiently and proficiently giving you the tools to truly carry over the work done in the sessions to every day life with your dog."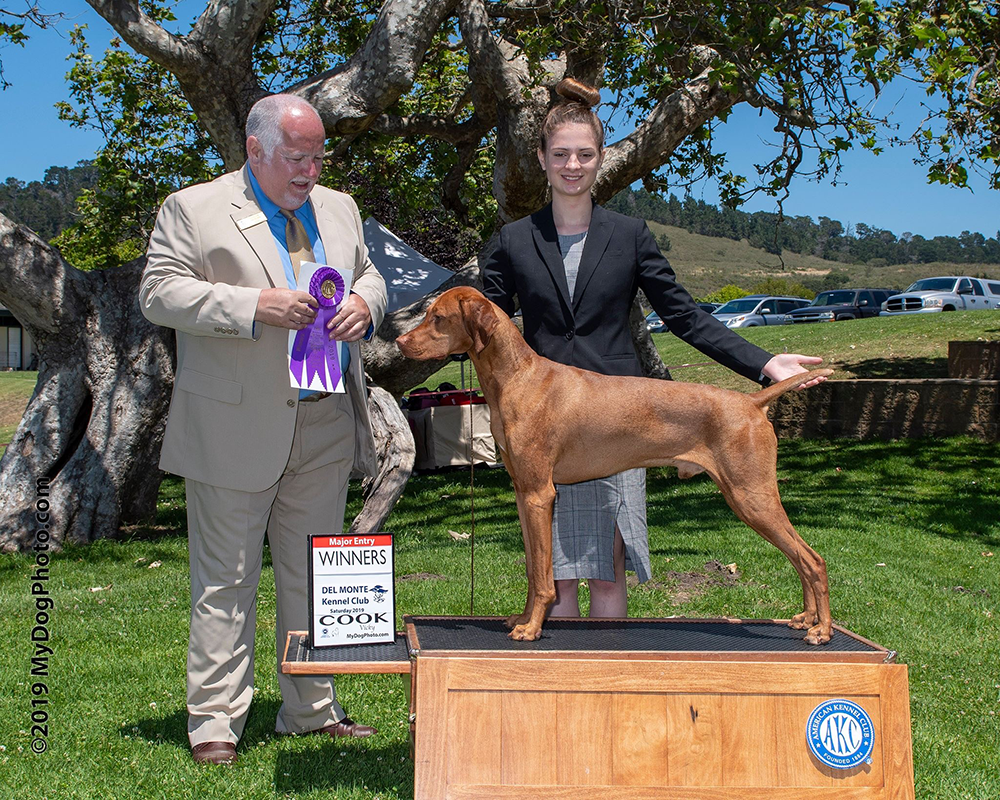 Maureen, mom to Hubert:
"Rusty is a genius at understanding the psychology behind a dog's behavior. He's success oriented and believes in positive reinforcement, and he breaks every action down so it makes sense—why Hubert is reacting a certain way and how I can help him work through it or respond differently. Rusty is that rare find who is so perfectly suited for his profession—he's absolutely phenomenal at what he does."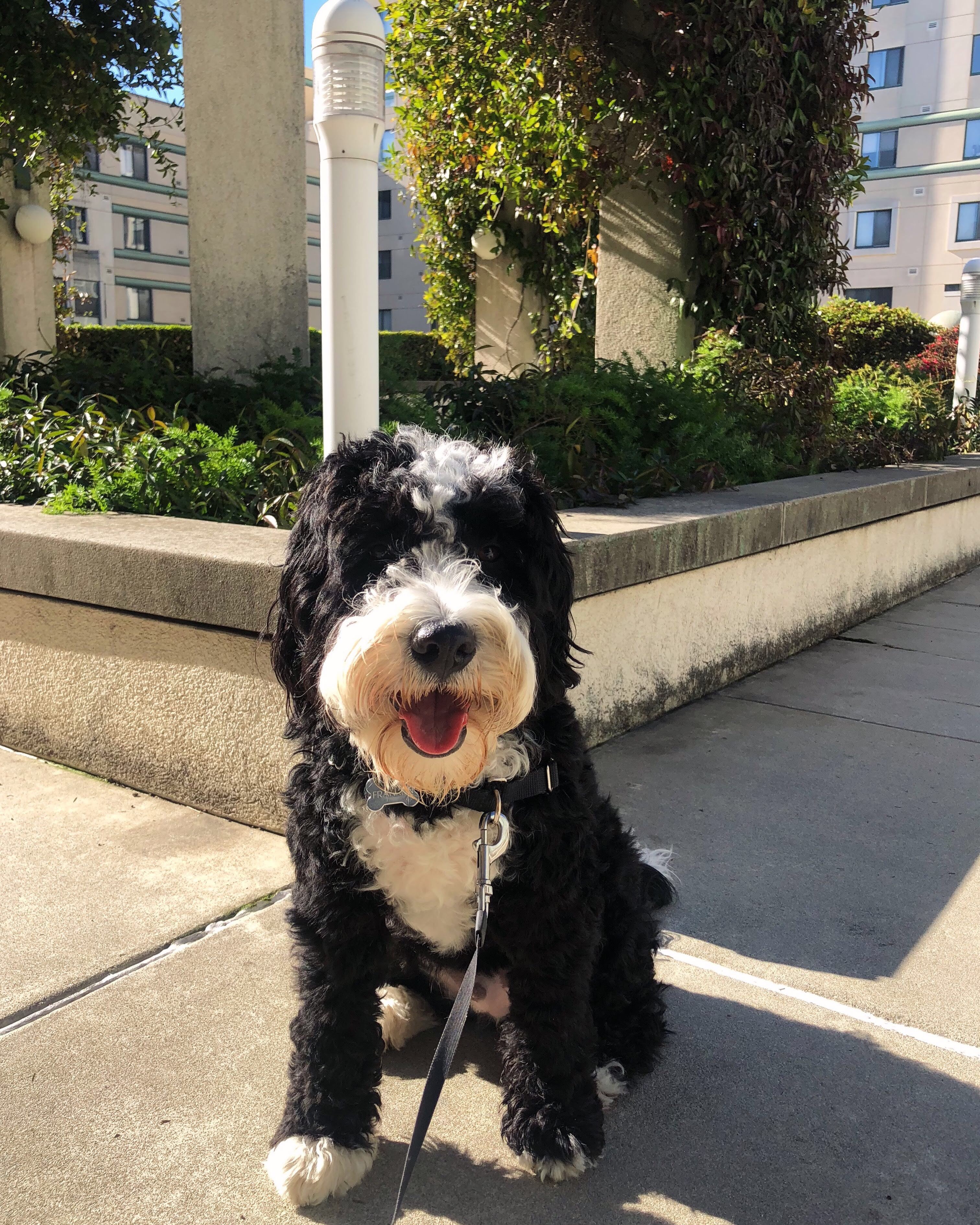 Roschelle, mom to Franklin:
"Before Rusty's classes, our puppy Franklin was so highly distracted by anything that moved and made a sound, he'd break his attention from us the moment something passed by, especially other dogs! Now, we're able to take Franklin to wide-open fields and beaches, and know he'd come back when we call."
Frequently Asked Questions
How much time do I need to spend training my dog?
This short, six week course is designed so that you don't need to spend more than 15 minutes (split across 2-3 sessions) per day training your dog. We even give you a printable plan each week to help keep you on schedule!
What if I've never trained a dog before?
No problem! Each week, you will watch an award-winning animal trainer break behaviors down into very easy steps for you and your dog.
How long do I have access to the course?
How does lifetime access sound? After enrolling, you will have unlimited access to the course on as many devices as you own.
When does the course start and finish?
The course starts as soon as you enroll and runs for six weeks. We know it can be tempting to want to finish as quickly as possible, but trust us—reliable training takes time and consistency. To protect your investment, this course is designed to prevent you from moving from one week to the next until you have been practicing your skills for 7 days. Each week, you will get an email reminding you that new lessons are available.
What if I have questions while taking the course?
We love critical thinking! By enrolling in this course, you will gain access to the Pawgress Community Center, a private, online space where you can ask questions and share videos or other resources with your classmates to troubleshoot your training. And if that isn't enough, you can ask Rusty your question during one of his Office Hours.